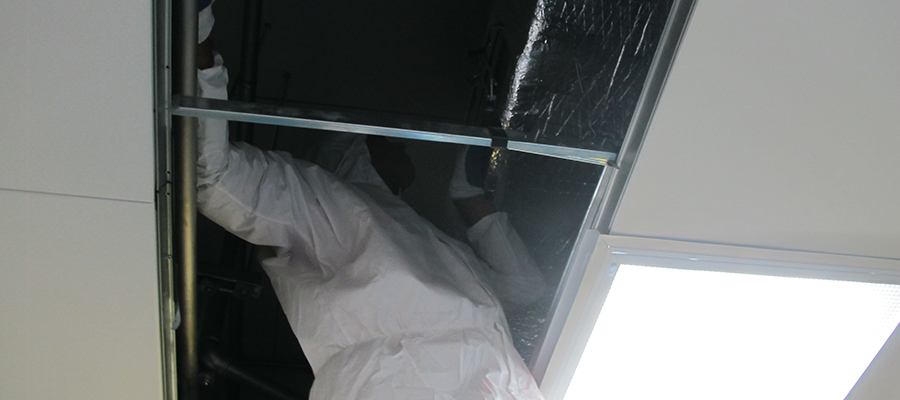 Most of us stay in an indoor environment most of our working life. Pollutants inside the air duct get circulated in the ventilation air and pollute the indoor air. Indoor air pollution may cause allergic and asthmatic reactions among building occupants as well as lead to other health problems.
The quality of the air we breathe indoors has a great impact on our health. Fragile lung tissue is easily damaged by pollutants in the air, resulting in an increased risk of asthma and flu allergies and can sometimes lead to chronic bronchitis, lung cancer and other respiratory diseases.
Air Duct Inspection and Cleaning Services by Aegis Asia
Video Inspection of Ducts
Indoor Air Quality audit based on NEA Guidelines
Ducts Decontamination and Antimicrobial Treatment
AHU systems and ducting have been shown to act as a collection source for a variety of contaminants that have the potential to affect health, such as mold, fungi, bacteria, and very small particles of dust. The removal of such contaminants from the AHU system and ducting should be considered as one component in an overall plan to improve indoor air quality.
---
Need help with Air Duct Cleaning?
Our experts are ready to assist you. For immediate response, contact us now!